Prevention & Education of Abuse in Christian Environments
The P.E.A.C.E Story told by our founder
While attending undergraduate school at Vanguard University of Southern California, one of my professors keyed in on the issue of Biblical scripture being misused to perpetuate Domestic Abuse. From the moment I first heard of how misinterpreted Biblical and religious principles have been used to control victims and keep them in abusive situations, my heart has been tied to the issue. In researching further, I also found that church clergy are a highly sought out resource for victims but are not always well equipped to assist them. Also, clergy often hesitate in even admitting that Domestic Abuse exists within their congregations. Domestic Abuse is an issue that is still hidden within the church. It is a source of great amounts of shame, confusion, and feelings of helplessness, especially in Christian environments.
My goal, in founding PEACE, is to raise awareness of Domestic Abuse within the church and find restoration for victims and offenders. I believe God is the only resource that can truly change the hearts and lives of people struggling with the reality of abuse.
​
God has been so faithful in developing my heart for this issue. He has used many circumstances to deepen my passion and push me towards action. After graduating from Vanguard with a degree in Religion: Pastoral Leadership, I began volunteering at a local youth group, coaching local sports teams and became a substitute teacher here in Montana. God used all of these as an avenue for me to encounter people in abusive situations. This helped to shape me as a mentor, counselor and leader. Also during this time, God put it on my heart to get my Master's degree. In February of 2011 I graduated from Walden University with a Master's in Organizational Psychology and Nonprofit Management. All of my studies at Walden were directed towards developing programming that would help address Domestic Abuse within the Christian church setting.
Through God's guidance in this process, an idea for a nonprofit organization emerged. PEACE is the culmination of a dream that God placed in my heart in a classroom long ago and many life experiences since. My heart can be summed up in the idea that, if there are no perpetrators of abuse, there won't be any victims. God does not want to see His children hurting one another. The fact that His Word, which was written to edify His Church, is being used to perpetuate any kind of abuse is wrong. My desire is to use His Word to change the lives of others just as it has changed mine.
I have chosen to live fully abandoned to God's direction and know that PEACE is part of His amazing work!"
​
-Bonnie Klein
P.E.A.C.E Founder
P.E.A.C.E
Upcoming
Events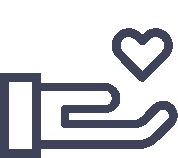 "Whoever is generous to the poor lends to the lord, and he will repay him for his deed."
Join the P.e.A.C.E Mailing List